Over 3 milions of people involved in NGO Fund projects
On Thursday in Bucharest was held the conference Sharing. Learning. Celebrating which marks the ending of the NGO Fund in Romania, part of the European Economic Area Grants 2009-2014. With a financial allocation of over 36 milion euros, through this programme were funded 390 projects nationwide. In total, more than three million people were involved in the projects activities.
NGO Fund in Romania contributed to strengthening civil society, democracy, sustainable development, promoting social justice and represented the most important founding source for promotion activities and protection of human rights.
"After this four years of NGO Fund programme, the context is different: Brexit happend, Poland loses its leadership, the European Union is no longer so strong, the situation in Hungary is cloudy. Civil society in Europe is often considered public enemy number one. But Romania is becoming a trendsetter, because in this context we are defending civil society." says Ionut Sibian, the executive director of Civil Society Development Foundation.
The programme contributed to a better governance in Romania by encouraging active citizenship, through increased and effective involvement of NGOs in the public policy debate, through monitoring their implementation and specific measures such as those concerning anti-corruption and rule of law. Citizens involvement in environmental protection and climate change was an important pillar of the programme.
In the context of low involvement among Romanians, projects encouraged citizens participation: 100 civic groups were supported or established and acted on local concerns, over 123,000 people were involved in decision making process and 24,500 in volunteering.
Combating poverty, inequality and social exclusion was one of the funding priorities of the programme. In total, there were established 150 new social services, and over 28,000 people have benefited from social services and basic health services, education, employment, cultural and recreational activities. In order to assist vulnerable groups, 100 projects have developed activities for Roma people inclusion.
Through this programme it was encouraged the exchange of experience with organizations and institutions from donor countries and other countries beneficiaries of EEA grants. 180 organizations from Norway and Iceland were involved in projects and activities in partnership with organizations from Romania. Models who have demonstrated results in donor countries have been adapted to the context of Romania and innovative actions in Romania have served as inspiration for organizations from other countries.
After four years of programme implementation, the involving of citizens prove to be the central element in all successful interventions, regardless the field concerned. The role of NGOs remains crucial in facilitating the participation of citizens in community life and increasing the capacity of NGOs remains a constant concern of the Consortium that managed NGO Fund programme in Romania.
At European level, 16 countries benefited from the EEA Grants 2009-2014. In Romania, the program was dedicated to civil society and was coordinated by a Consortium consisting of Civil Society Development Foundation, Resource Center for Roma Communities and Romanian Environmental Partnership Foundation. More details about the projects can be founded on www.fondong.fdsc.ro.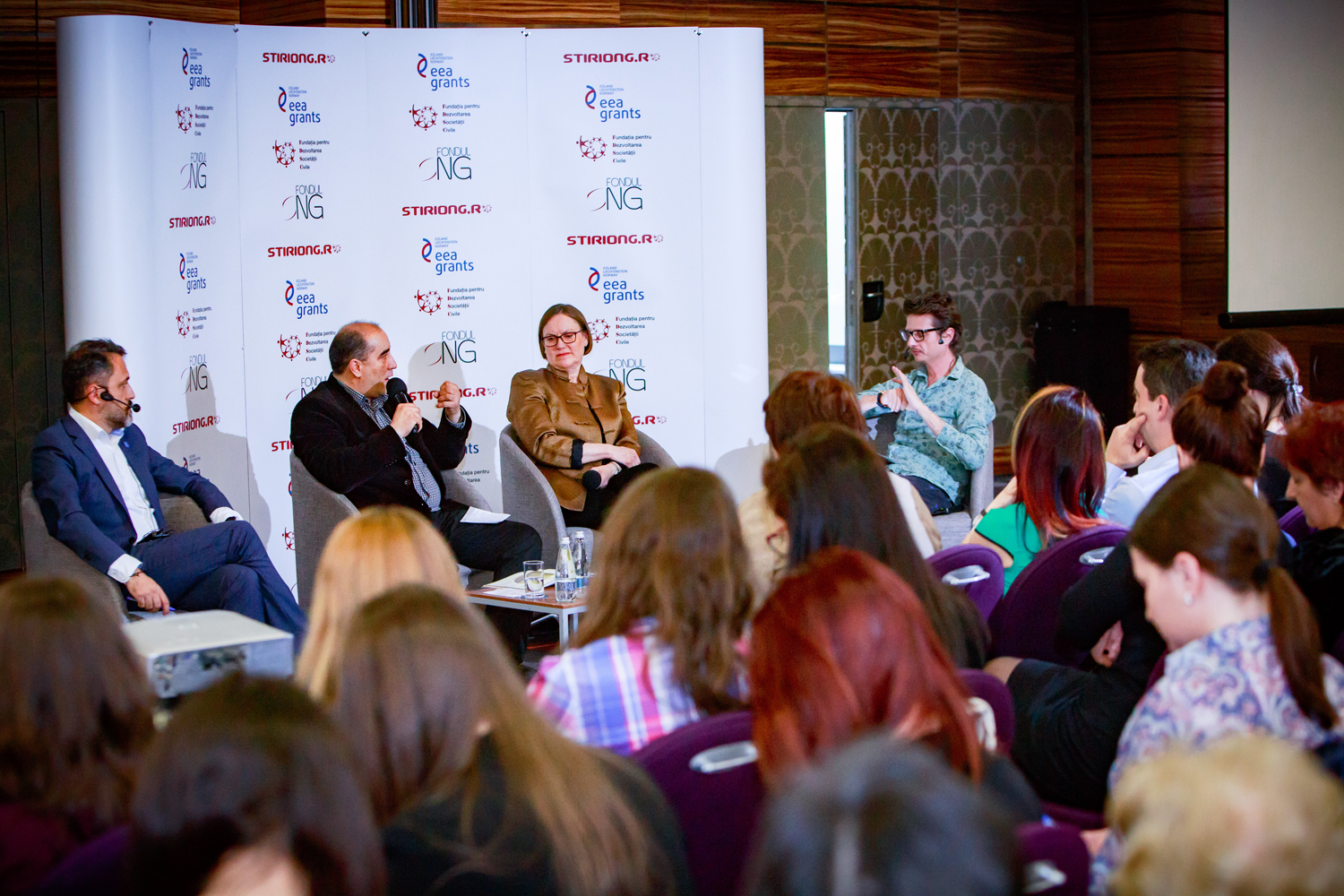 -------
The working methods, the list of websites and the NGOTalks speakers bios can be cosulted here.
The programme results summary can be found here.
The brochure ilustrating a part of the most relevant results and best practices can be found here.
Video: